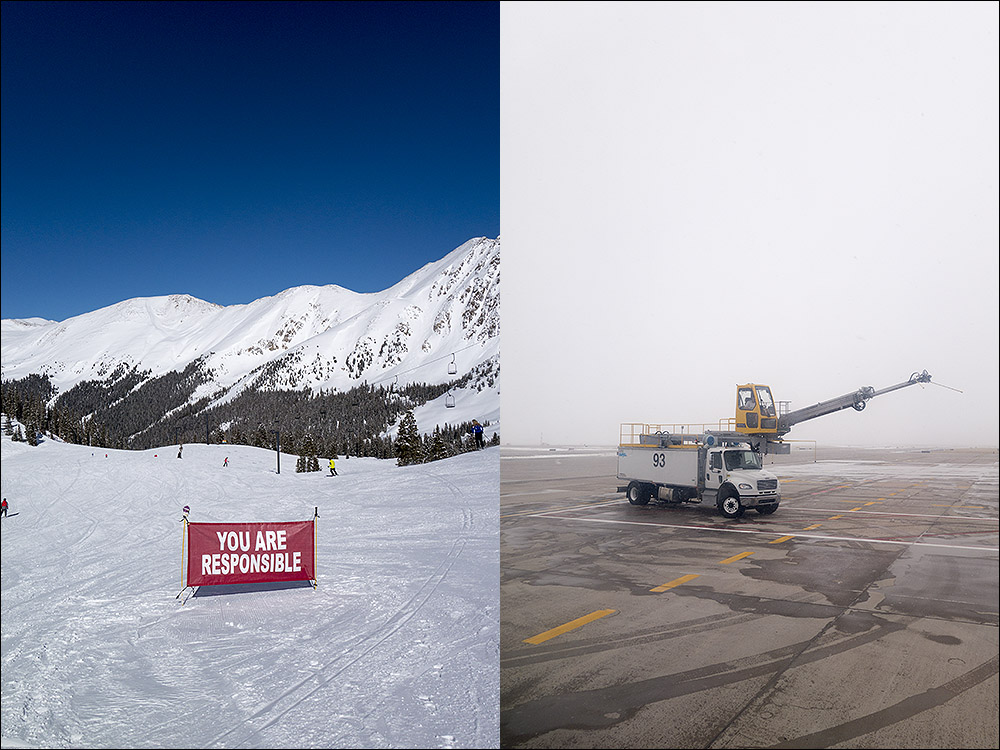 (L) Arapahoe Basin, Colorado. (R) Denver International Airport. © Ryan Schierling
We haven't been on a proper vacation in eight years, which is longer than this Foie Gras Hot Dog thing has existed and longer than we've been in Austin. The last time we hopped on a plane for some adventuring was 2006 when we took a week away in Hawaii – sunning, snorkeling, and sampling plate lunch and proper poke every chance we got. It's been far too long since we travelled for play, with a side of relaxing, dining and drinking.
Back in November, we thought it might be nice to see some snow and planned ahead for a Colorado trip. I've got history there, and though it's been nearly 20 years since I've set foot on and strapped in at Arapahoe Basin, mountain topography does not change. They've added a lift on the back bowl that I used to hike, there are a few new beers on tap and lift ticket prices are about $70 (!!!) more than what I remember, but The Legend is, and will always be, my absolute favorite place to ride.
I spent the better part of the early 1990s faithfully snowboarding A-Basin two or three times a week. What is now called the "Early Riser Lot" was church at 7 a.m. Bad Religion at volume, changing into snow gear and finishing off a travel mug of black coffee before nodding at ski patrol and catching first chair behind them. From mid-mountain, it was just a hard left down to the Lenawee lift and 13,000 feet was minutes away. From there, it was a cruise to the right and a drop off Cornice Run, or left and as far as you could get traversing the East Wall before turning in and churning through powder in Land of the Giants. I rode a Burton Craig Kelly Extreme and that board, on that prominence, made a mountain man of me. Twenty years is too long to have been away.
(L) Me, burning off CFS and eggs. (R) Mid-mountain, A-Basin. © Julie Munroe & Ryan Schierling
Julie's winter mountain experience is on skis, centered in the Pacific Northwest, with tutelage at Mount Hood Meadows. Her inaugural outings included high school weekend field trips to the slopes with busloads of kids working on "pizza and French fries," and later trips to Whistler Blackcomb, Mount Baker and Crystal Mountain. It's been a while since she's clicked in, but it doesn't take long before the muscle memory dominates and she's absolutely barreling down the blues.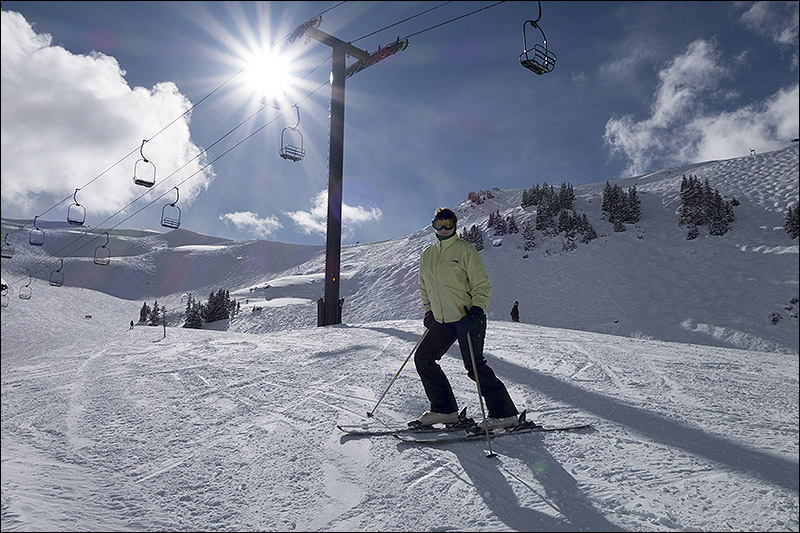 Julie, Arapahoe Basin. © Ryan Schierling
Ski ski ski, snowboard snowboard snowboard. Sore sore sore. You get the picture, and I won't bore you with the turn-by-turn details (though there was lots of ibuprofen and the good graces of some special chocolate chip cookies). We had such an amazing three days on one of the most beautiful mountains in the world, but this is primarily a food blog and that's what everyone shows up for, so here's some of the goods.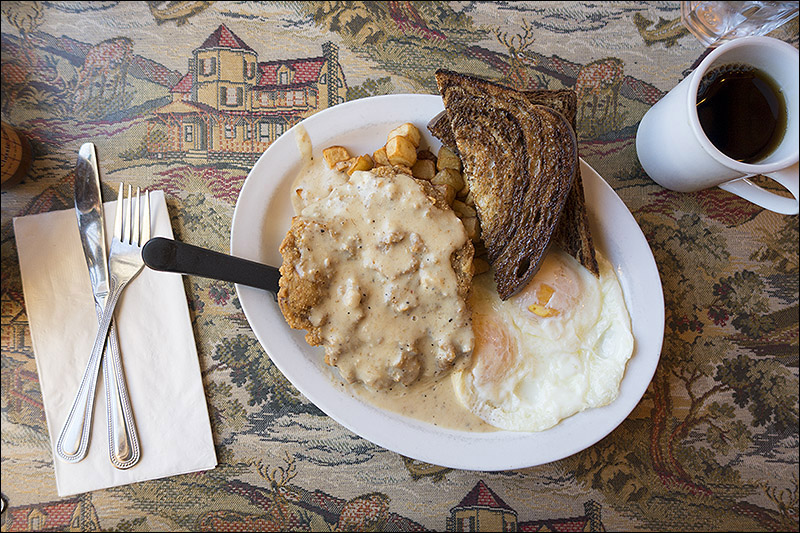 Chicken-fried steak and eggs at Arapahoe Cafe & Pub. © Ryan Schierling
If you're looking for chicken-fried steak and eggs, and I usually am, the plate at Arapahoe Cafe & Pub in Dillon is one of the best I've ever had the privelege of tucking into. While I was supremely tempted by their trout and eggs, this chicken-fried steak was perfect and certainly warrants a TGICFS haiku.
Eating this golden
Fork-tender, hand-made wonder
I regret nothing
Julie's favored Florentine benedict is also a stellar version, and she reminds me (once again) that there is so much more to breakfast dining than just chilaquiles and chicken-fried steak. The history of the 70-year-old restaurant is eminence enough, but once you're in the front door of the storied, slightly-off-kilter establishment, they back it up with every single plate. If only it were in Austin...
The house we've rented – up, and back down the pass in Silver Plume – is a wee cottage, and it's perfect for the two of us, some groceries and a few bottles of wine. There's not much to the town of 200, and I'm disappointed that the Silver Plume Saloon – described as a five-star dive – is no longer in business. There were stories of the chef/owner crafting amazing plates in a tiny kitchen behind the bar, but the building looks to have been converted to residential spaces.
Dram Apothecary, just up the road a few blocks, seems to be an anomaly to Silver Plume. There are no restaurants, no bars, no shops, no nothing – just a bunch of teeny, tidy, well-preserved 200+ year-old homes nestled on the side of a mountain. Aside from the dispensary, Dram is one of the very few active businesses in town – hand-crafting bitters, simple syrups and teas with organic and foraged materials – and they are unfortunately closed the duration of our four-day stay. We take advantage of their website, and mail-order a few pretty, pretty things – brandied cherries, pine simple syrup and bitters with black tea, black pepper, black cardamom, black hawthorne, black alder bark and blackberry leaf. There is a bottle of bourbon in our very near future, along with a toast to Shae Whitney and her craft.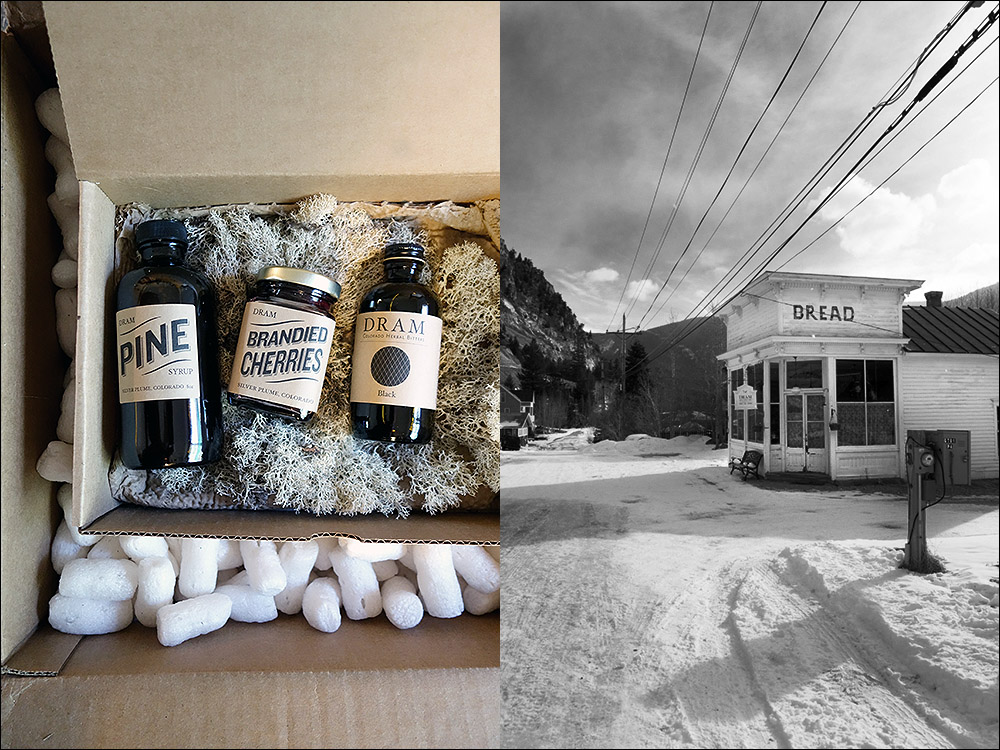 (L) How to make a Manhattan, Silver Plume style. (R) Dram Apothecary. © Ryan Schierling
Now, I don't want to tell you that we flew to Colorado just to eat some brilliant chilaquiles, but that just might be the takeaway everyone gets from this story. You know our love for the chilaquiles, and this was our only must-do before flying back to Austin.
Chilaquiles rojos at Tarasco's New Latino Cuisine. © Ryan Schierling
We were recommended to City O' City and Snooze for chilaquiles, but wanted something a little more authentic Mexican. Snooze started out local but is a chain now with restaurants in Colorado, California and Arizona. Their take on chilaquiles is… chilaquiles benedict, with barbacoa over a stack of ranchero-sauced tortillas and melty cheese, with eggs, poblano hollandaise, pico de gallo and cotija. While this sounds delicious, it is not the chilaquiles we were searching for. City O' City offers tofu as an alternative to eggs on their enfrijolada-sauced chips, and that's just… weird. Denver has a sizable Hispanic community, and there had to be some real-deal comida out there.
A little bit of research pointed us to award-winning Tarasco's New Latino Cuisine. A tidy, tiny little restaurant next to the now-ubiquitous marijuana dispensary, Tarasco's offers chilaquiles rojos, verdes and enmolados. Business hours are listed as 9am to 10pm, but when we arrived at quarter to ten there was only a single cook in the joint, and he said they'd open at 10 o'clock. We waited a bit outside, then took a booth at 10 on the nose. He apologized, explaining that he was the only person in the house and there was no server to take our orders, but we were the only folks there and already knew where this breakfast was headed. We had to have two plates of chilaquiles and a pair of cafe de ollas.
The coffee was hot, sweet and perfect. The cook called to us from the kitchen, looking over the stainless pass. "How spicy do you like? Spicy?" We gave him an enthusiastic thumbs up to bring some heat, he smiled and he ducked back into the kitchen. When he brought us our plates, it was one of those moments where you realize you made the absolute right decision for breakfast, and this was going to be far better than you ever expected or deserved. It felt like he was cooking para la familia.
Was it good enough to warrant moving your flight out to the next day, just so you could eat breakfast there again the next morning? Yes, that good. Every future trip to Denver will now include breakfast at Tarasco's New Latino Cuisine.
Colorado, we hope to see you again very soon.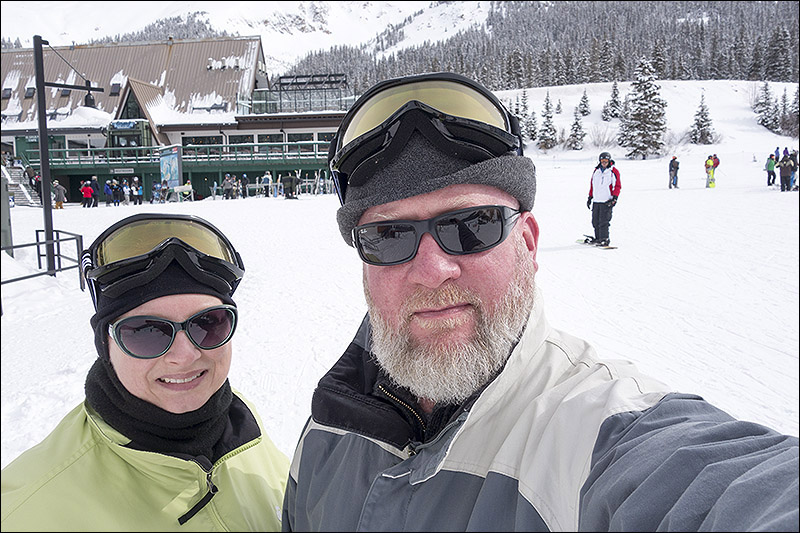 Arapahoe Basin base. © Ryan Schierling