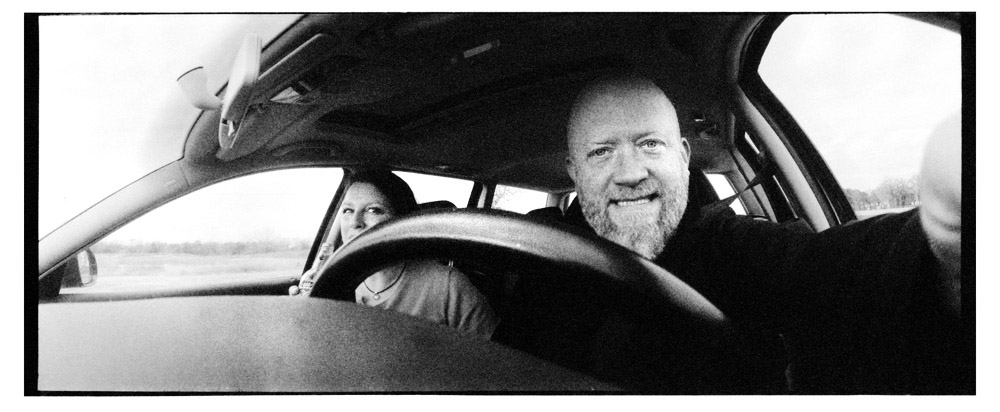 So this is the new year. © Ryan Schierling
Happy new year! It's hard to believe that we've got one more year under our belt here at Foie Gras Hot Dog. Our third annum closed out with the end of 2013, and while we slowed things down a bit blog-wise to focus on family and fun, it was still a wonderful whirlwind that we're carrying with us into 2014. Here are some of our highlights from the last 365 days...
We love cookbooks, and believe that if you truly want a comprehensive understanding of a family or community, read one of their collected cookbooks cover to cover. Find the most dog-eared, sauce-splattered pages, cook those recipes and you will know the way to their hearts. Last spring marked the publication of the Austin Food Blogger Alliance cookbook, a beautiful offering that was kind enough to include our recipes for Papaquiles and Damir's broccoli.
In April, we got called up to play in the big game. RL Reeves, Jr. invited us to his East Austin Salsa Shootout at Tamale House East, and our version of Margo's salsa took home first prize. "When the smoke cleared, and all the votes were tallied Ryan and Julie of Foie Gras Hotdog had shown their Texas bona fides in a big way..." It's taken us a few years and while we don't quite feel like Texans yet, we definitely are Austinites.
Other notables: We taught a class called "Rig It," at the AFBA Photography Camp in September. A giant chub of beef bologna was smoked into Oklahoma prime rib and I turned fried baloney sandwiches into something even more crazy than fried baloney sandwiches. We're not going to talk about the scrapple. Julie made avgolemono and fried artichoke hearts so delicious we ate it for a week straight, and her lemon-chè
vre-béchamel "boss sauce" may someday be added to the canon of mother sauces.
Our top five most popular posts of 2013 – as determined by page views – were a mixed bag. Last year's top five posts were all essentially, exceptionally vegetarian. This year, you wanted some meat, and our number one post was...
1. Micklethwait Craft Meats.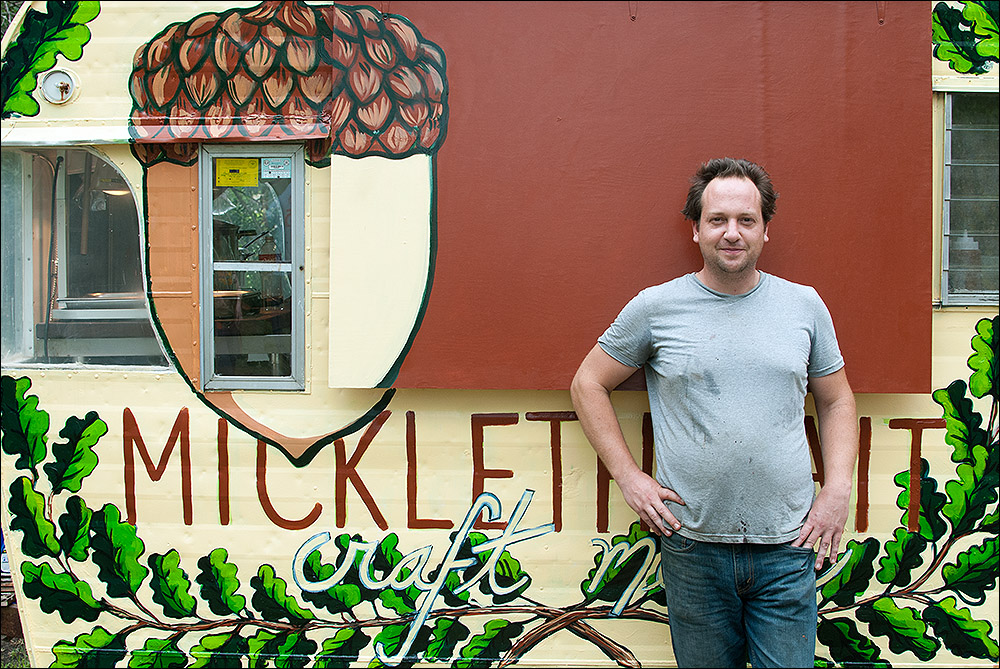 Tom Micklethwait. © Ryan Schierling
The first time we ate Tom Micklethwait's barbecue, it reminded us of a cold December morning three years ago. We were queued up against a chain-link fence on an I-35 service road waiting for some smoked meat from
Aaron Franklin
. Micklethwait Craft Meats came in under a lot of people's radar in 2013, quietly putting out the best meat and two (or three, or four) we ate all year. Get ready to stand in line.
"Thanks to the telegraph, the telegram, the radio, the telephone, the television, the barbecue televangelists, the godless liberal media and the internet, there are no secrets anymore. Luling, Llano, Lexington, Lockhart? Austin. AUSTIN. This town is loaded with the new-guarde when it comes to the old-style, and we're wearing the biggest, baddest buckle in the barbecue belt."
The runners up:

Your favorites of 2013. © Ryan Schierling
2.
Better than take-out Thai green curry.
We've had enough rough experiences in Austin to just about give up on out-to-eat dinner if we're jonesing for Thai food. Seattle kind of spoiled us. Thankfully, it's possible to assemble the ingredients for a killer curry with a quick trip up north, and this recipe pushed enough of your "unsatisfied with Austin Thai food" buttons to be our second-most popular post.
"How green curry came to be part of our repertoire is one of the earliest food stories that Ryan and I share. Before I moved into the bungalow next door to Ryan in Seattle – before we'd even met – I lived a short block away in a sweet, old third-floor apartment right above a Thai restaurant."
3. Dan's blackened-chicken pasta salad.
This one is a sentimental favorite for us. I've known Dan for nearly 30 years, and this recipe has traveled with him from a now-defunct bar and grill in North Carolina, to Kansas City, to Seattle, and back to Emporia, Kansas. It's simple, colorful and delicious.
"When you move away from things you love, you will find there are some very necessary instances where you'll attempt to recreate them as best you can. Sometimes it's trying to find a feeling, a recollection, or a solid sense of place. The intangibles are always the most onerous to rediscover. "
4. The *New* State of Chilaquiles in Austin, Texas.
Fifty plates of chilaquiles from restaurants in and around Austin proper, plus one from a little trailer on East Cesar Chavez (served only 12 times a year) that blew the rest away. Taco Journalism's Mando said "y'all are doing the Lord's work." We're still waiting for the keys to the city.
"One year ago today, we posted 30 plates of chilaquiles we'd eaten in and around Austin. We gave you our top picks for the best of the best. In the last 365 days, Julie and I have continued the search for our favorite Mexican breakfast, adding 20 more restaurants to the list for a total of 50."
5. Bunny chow de chivo, Tejano-style.
All-Texas flavors, South African-style. My penchant for culinary anthropology took me down a path that apparently had not been traveled before. Working from a apartheid-era Durban Indian staple, a bastardized bread bowl curry turned into spicy goat chili with black beans, served in Julie's homemade cornbread sandwich loaf. Apparently, you guys dug it. Welcome to Austin.
"I was at the fancy grocery store a while back, and there was a little girl in the bread aisle throwing an unfettered hissy fit. 'I don't want to eat the ends of the bread!' she cried at her mother. Mom looked confused. 'What?' 'I DON'T WANT TO EAT THE ENDS OF THE BREAD!!!!' the girl shrieked again."
Happy 2014, friends. We'll see you out there, and in here.